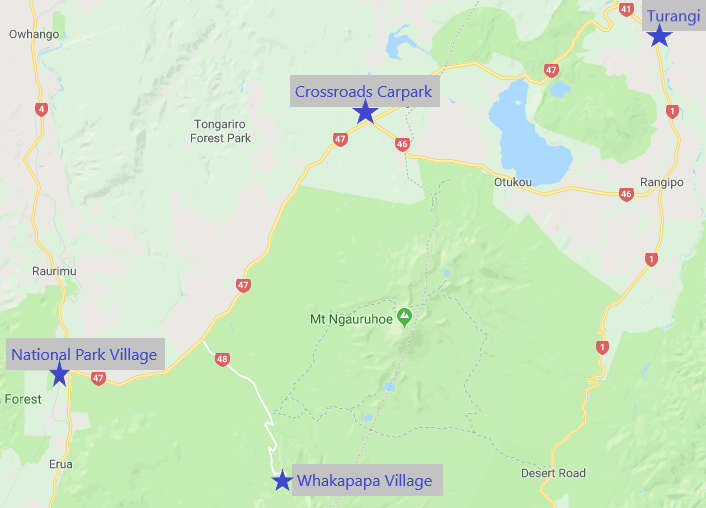 We often pick you up direct from your accommodation in the townships of ​Turangi, Whakapapa Village and National Park Village.
If you are staying outside any of the listed townships, or you are moving on after the hike, we do have other meeting points, just let us know your travel plans and we will work out the best option.
Transport from Taupo township is available upon request, for $160.00 per vehicle load. We discuss this at the time of booking and split this cost between the number of passengers.
Our vehicles are well stocked with all the gear you may need for a enjoyable and comfortable experience.