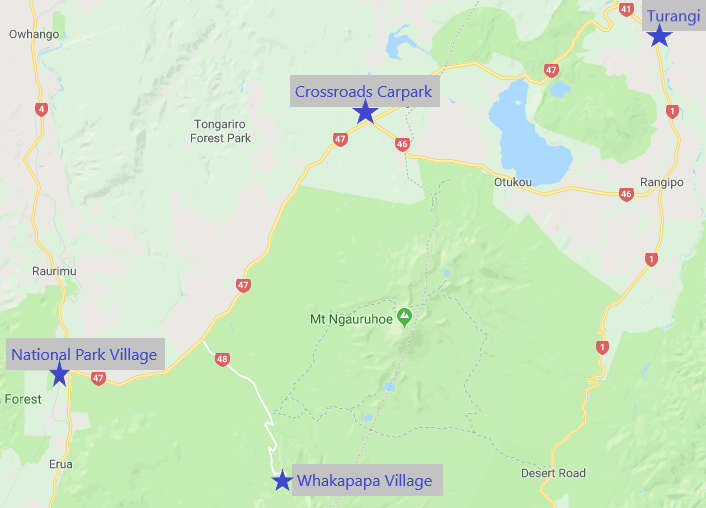 While we have closed international borders, we pick you up direct from your accommodation in the township of ​National Park Village, as this is our home village, also known as the closest village to the start of the trails.
If you are staying elsewhere, we have other options that we can discuss with you, such as meeting you at Crossroads Carpark or Ketetahi carpark if you were booking in for the Tongariro Alpine Crossing.
If you are staying somewhere other than National Park, we do have other meeting points, so just let us know your travel plans and we will work out the best option.
Transport from Taupo township is available upon request, for a private shuttle rate of $365.00 (Total) We discuss this at the time of booking and split this cost between the number of passengers.
Our vehicles are well stocked with all the gear you may need for a enjoyable and comfortable experience.