Climb: 776m Descent: 1126m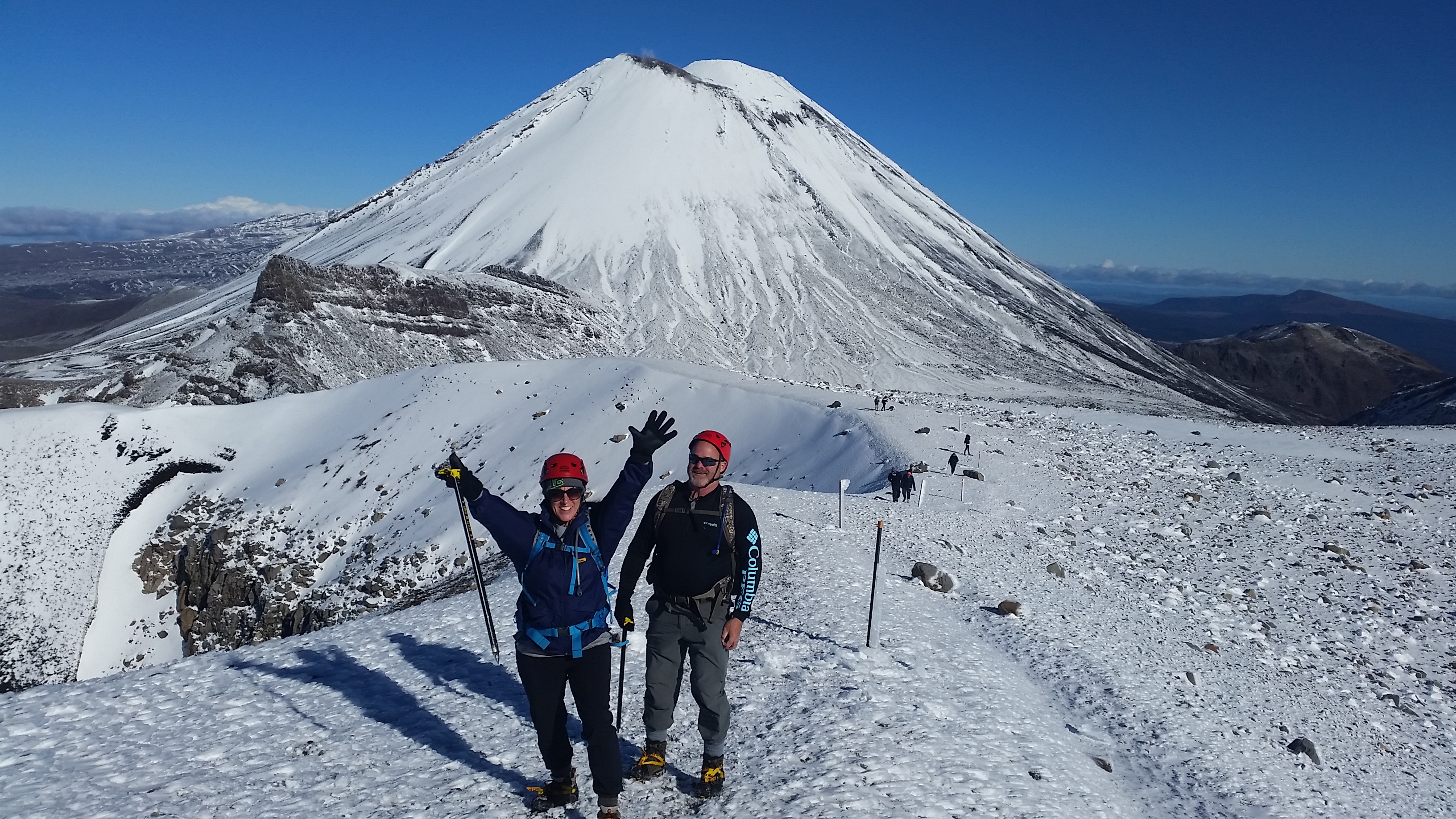 The added dimension of walking the track in snow conditions adds a different type of beauty and another type of challenge. We provide all of the equipment that you need, but most importantly, we teach you how and when to use it safely, so it is a trip that can be done by people who have never even touched snow before!
The package includes transport from Turangi, National Park and Whakapapa Villages, the necessary winter clothing and equipment of boots, ice axes, crampons and of course, all the benefits of being accompanied by one of our friendly, knowledgeable, safety conscious Guides.
As well as the year-round challenge provided by the weather, (even more influential in the winter and spring), snow conditions can make some parts of the track easier, while other parts may require a little more work.
The steam and volcanic gases that emerge from some parts of this active volcano are even more fascinating amongst the contrast of the winter snow.
Pricing
All Inclusive Rate : NZ$295.00 per person. Discounts for 5 and 6 person groups also apply. Txt us on 0272427209 for discount group rates.
Traveling Solo: Let us know we may have others taking a tour on that day which you can join.
Private Guided Trips: We do not offer a private guided trips on the Tongariro Alpine Crossing in winter.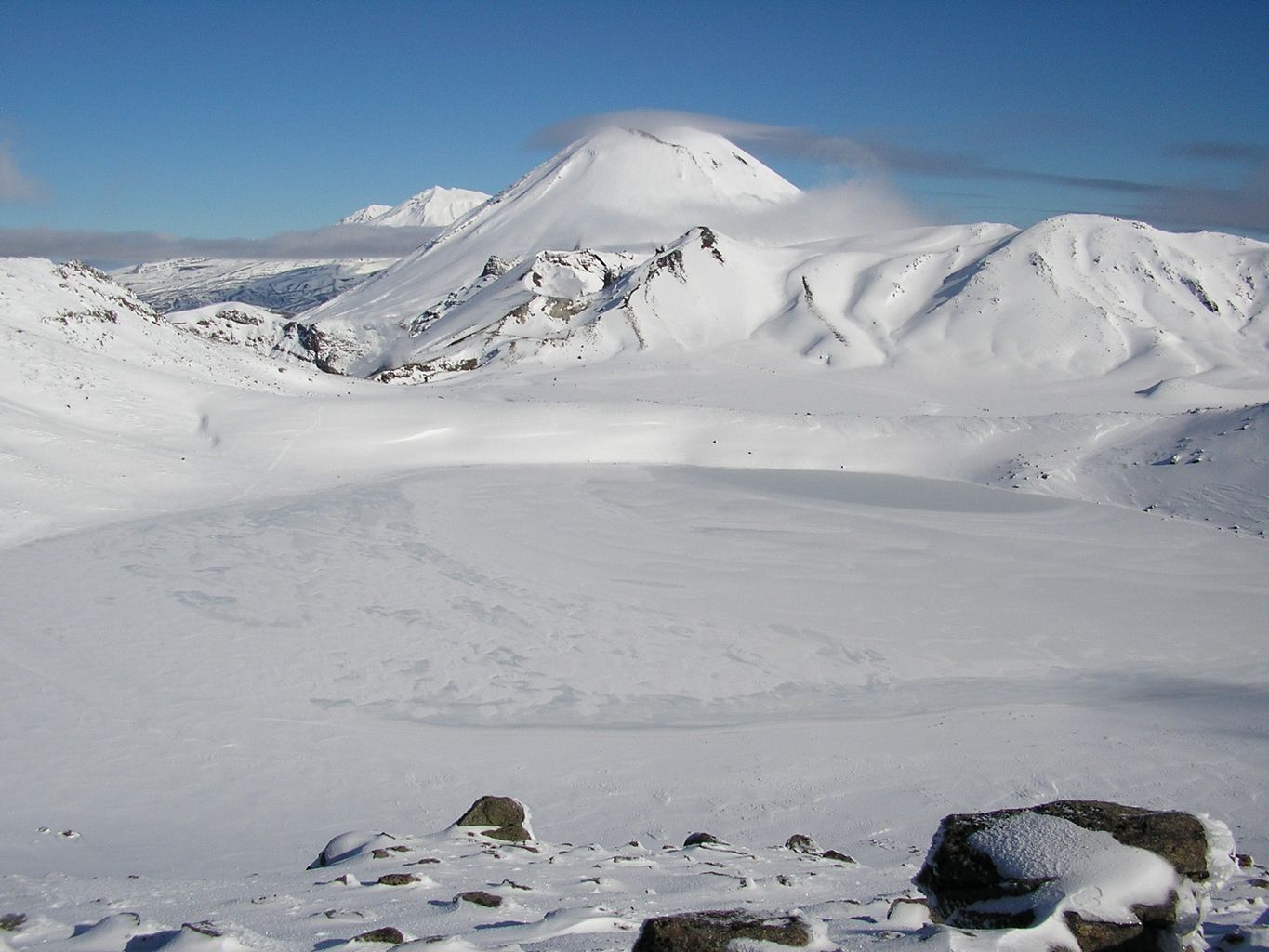 The tragic eruption that occurred on Whakaari/White Island on Monday 9 December 2019 has not had any affect on any of the volcanoes of Tongariro National Park. These continue to be monitored by the appropriate Government Agencies. There is always some degree of volcanic risk, but we heed the advice found at https://www.geonet.org.nz/volcano. The Department of Conservation has produced the following document showing the potential volcanic hazards affecting the Tongariro Alpine Crossing https://www.doc.govt.nz/globalassets/documents/parks-and-recreation/tracks-and-walks/tongariro-taupo/tongariro-poster-a4.pdf. Even when the tracks are open, volcanic risk is present. If you are uncomfortable with this risk, choose a different track.