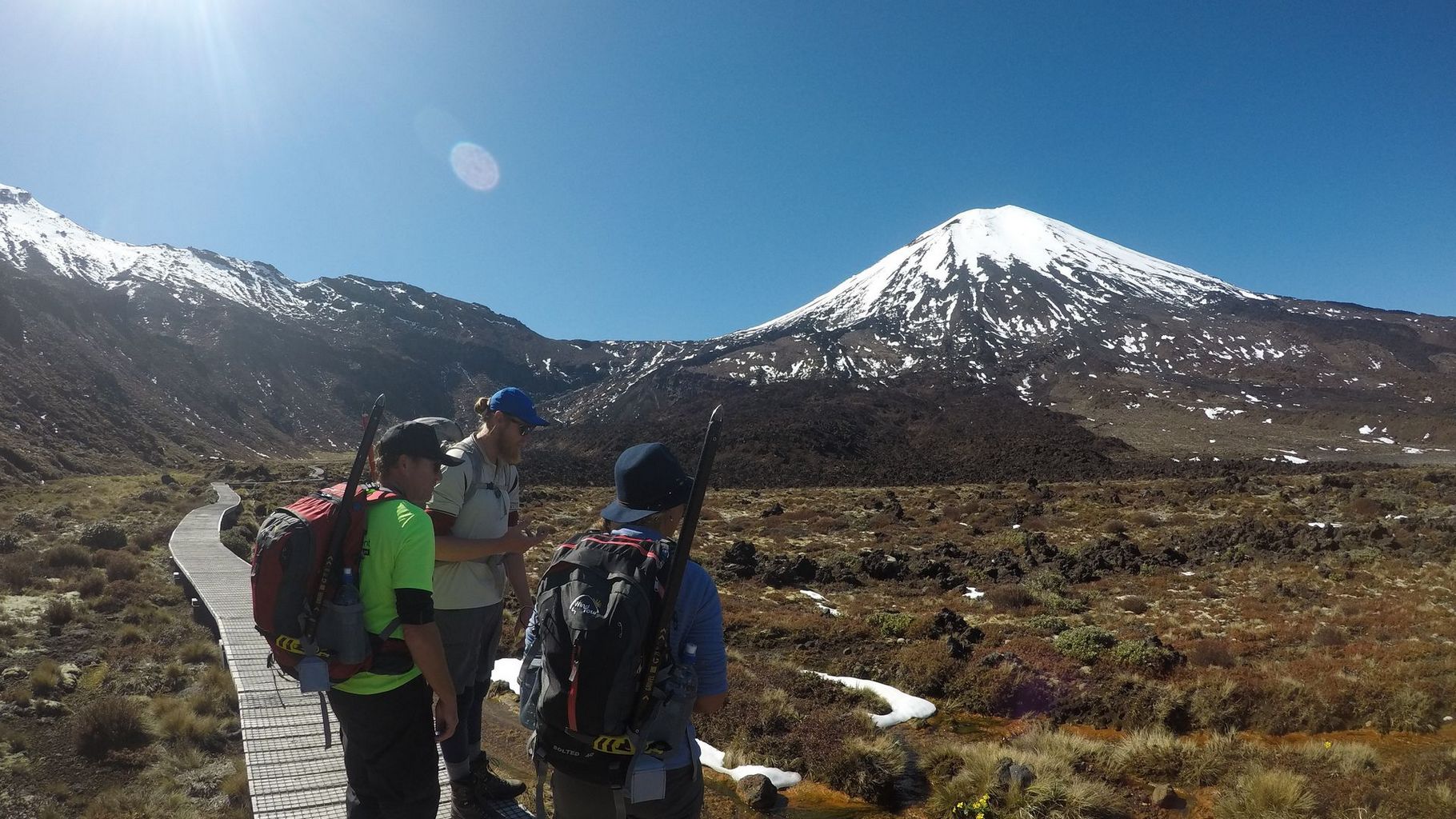 Distance: 10km Difficulty: Moderate Climb: 240-340 Descent: 240-340
Join us for a walk through the Mangatepopo Valley, at the foot of the majestic Mt Tongariro, and enjoy the chance to take in the majesty of this active volcanic massif, amongst lava flows that have poured down from the ever impressive Mt Ngauruhoe.
This half day experience covers the first 5km of the Tongariro Alpine Crossing
Learn of past eruptions as well as more recent events, its significance to the local Maori and the history of the first National Park in New Zealand, as we head up to the base of Mt Tongariro. Enjoy a hot drink and snack along the way as our friendly, knowledgeable guides bring this landscape to life.
The half day Tongariro Alpine Experience suits those people who are not sure that they have either the time, (or maybe the fitness) to take on a full day hike on the iconic Tongariro Alpine Crossing, but are still looking to experience this now famous area.
This quality guided walking experience includes return transport from Turangi, National Park Village and Whakapapa Village.
Will we see those famous Emerald lakes? Not on this trip, those views are the reward for those who commit a whole day to climbing the mountain!
The Mangatepopo Valley is many kilometers from the site of the 2012 volcanic activity of the Te Maari Craters, in fact, on the opposite side of Mt Tongariro, so no worries there!
This is especially well suited to an afternoon trip, due to the angle of the sun shining into the valley and the morning rush of day walkers have gone.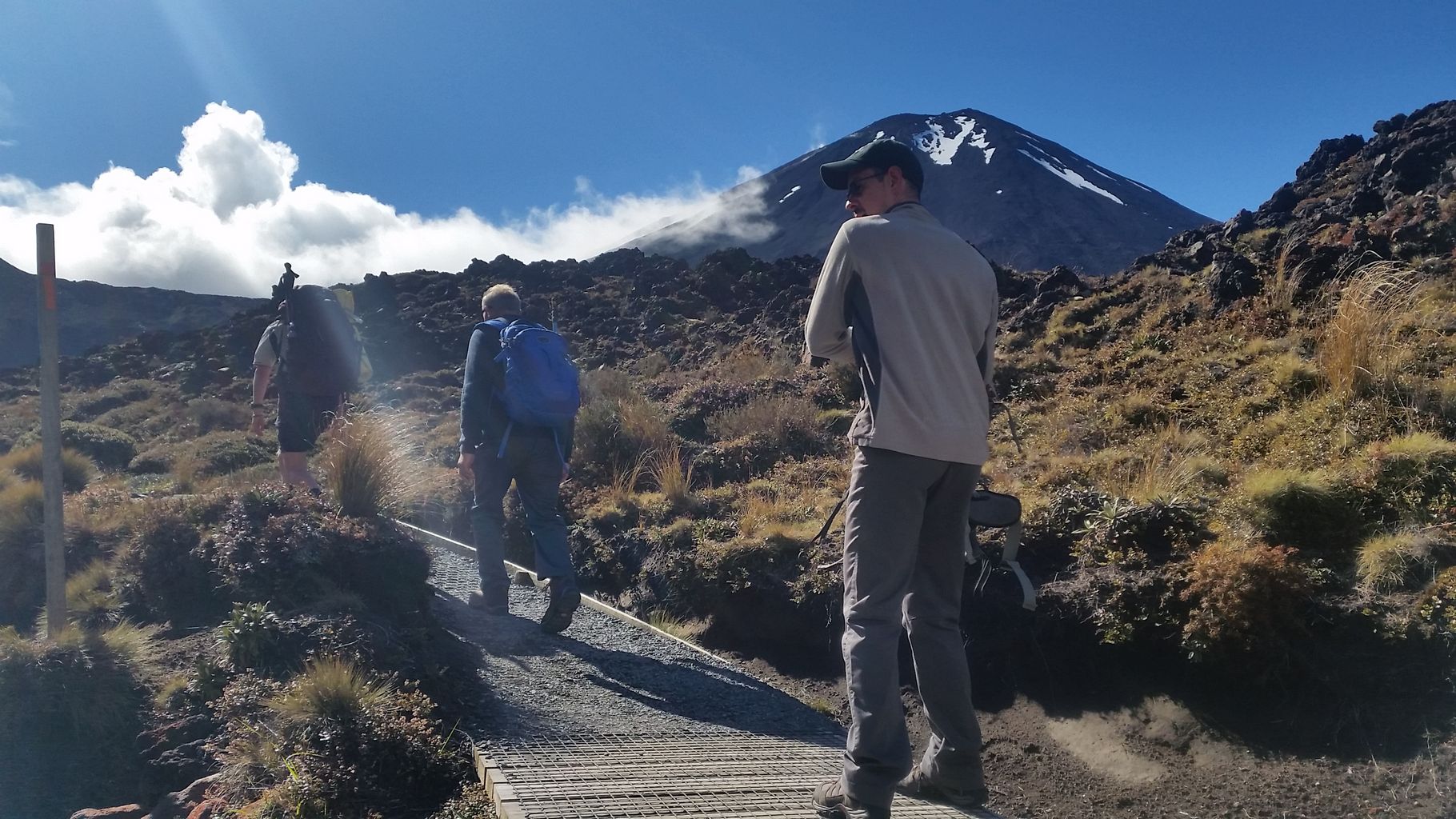 Which one best describes you?
There are two or more of us and we would be happy to hike with other people. Join-a-Group NZ$120.00 per person for a half day hike. Groups do not get larger than 8 Clients per Guide.
There are two or more of us and we would like a guided trip just for us, with no-one else joining us. A Private Guided trip is $190.00 per person for two or more people on a half day hike.
I am traveling alone and I would like to join others for the hike. If there are others already booked for the date that you have chosen, it will be a Join-a-Group price of NZ$120.00 for a half day hike. If no-one has booked for the date that you have chosen, but you are willing to let others join you, we will book you in at the Join-a-Group rate of NZ$190.00 for a half day hike, which will reduce to NZ$120.00, if someone else books in on your trip.
I am traveling alone and I would like to book a Private Guided trip just for me at NZ$270.00, so that I can guarantee there will only be my Guide and I.