Climb- 776m Descent- 1126m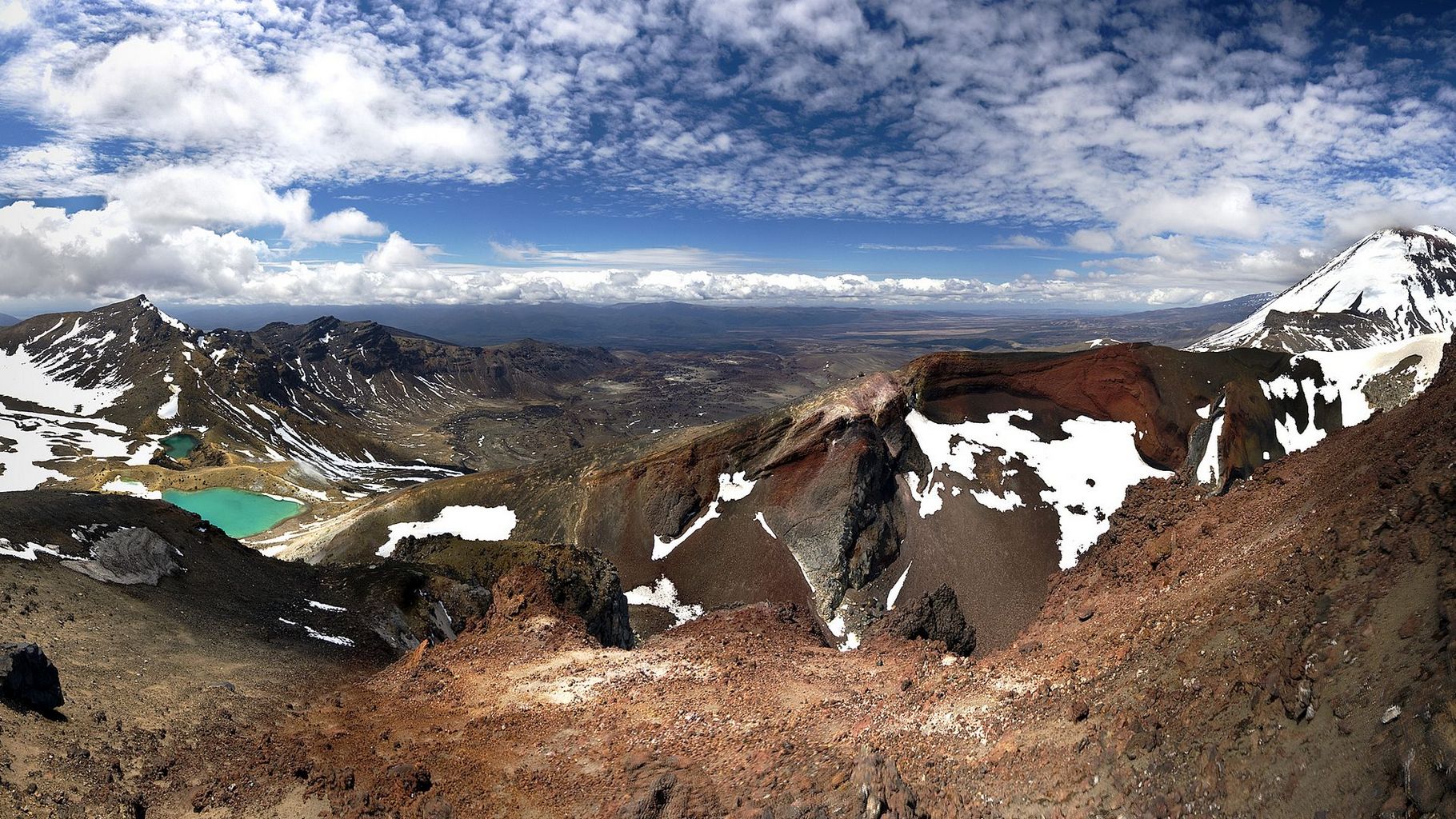 The Tongariro Alpine Crossing is a challenging one-day alpine trek across an active volcano which covers a little over 19km (12 miles), experiencing a varied range of landforms and views. This track passes through areas of fascinating geology and is of great cultural significance, as it heads up and over Mt Tongariro. The direction that we walk this track makes good sense, climbing some 776m (or 2528ft), but descending a total of 1126m (or 3716ft)!
Built by fiery eruptions and sculpted by glaciers, learn about the significance of Tongariro to those who live nearby, and the history of this, the first Dual World Heritage National Park in New Zealand.
Pricing
Group Guided Tours - NZ$295.00 per person Includes All Gear Hire & Equipment.
Groups no larger than 8 per guide.
Traveling Solo: if you book in on a Shared Group Trip for NZ$295.00, but no-one else has booked for that trip, we will let you know if another joins your date. We do require a minimum of 2 persons for a tour to go ahead.
You can email or message us to check.
Private Guided Tour - ​Available upon request.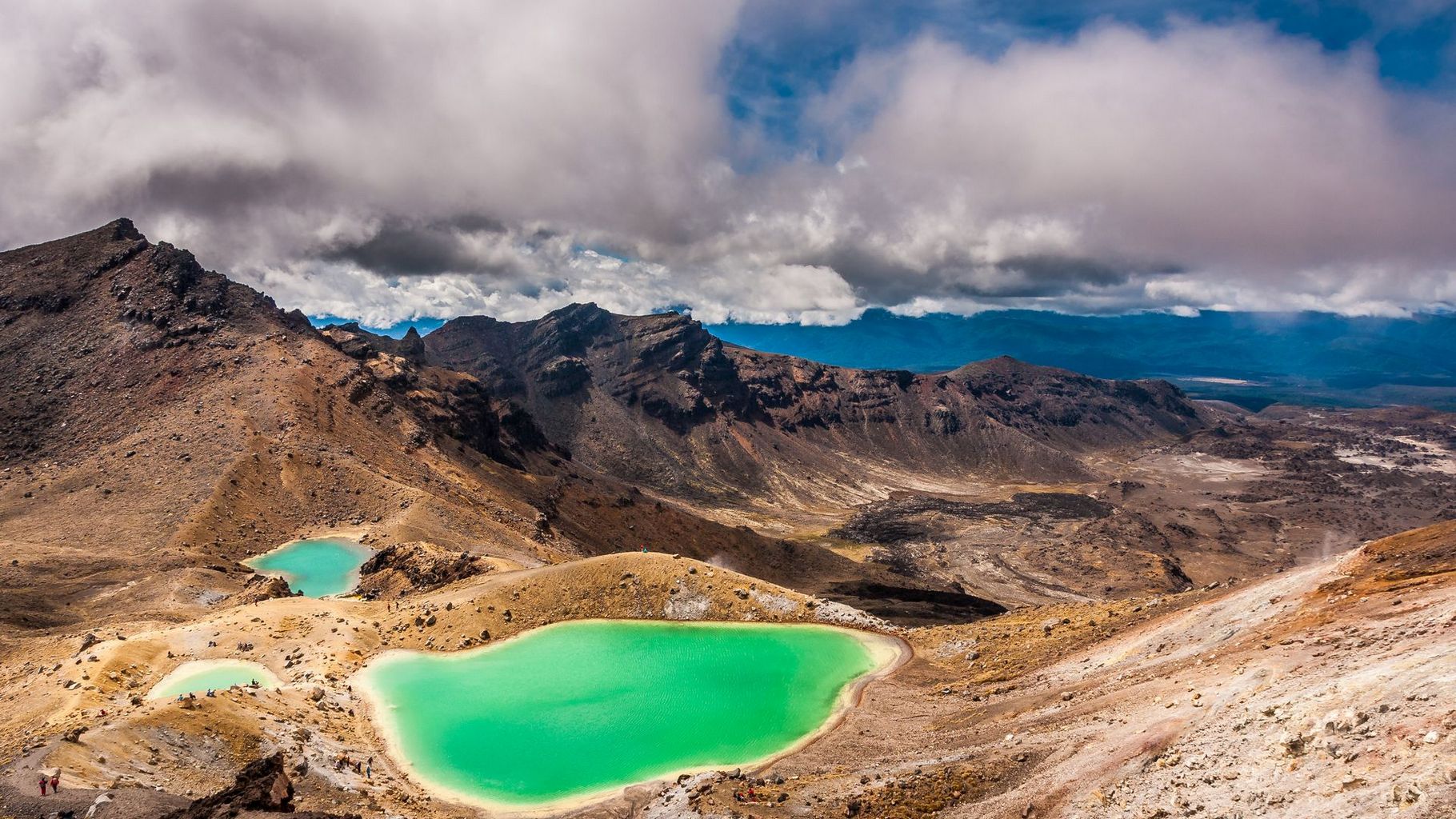 Click below for the track description.
/library/tours/full-alpine-crossing/summer-tongariro-alpine-crossing-description-2020-0720.pdf
The tragic eruption that occurred on Whakaari/White Island on Monday 9 December 2019 has not had any affect on any of the volcanoes of Tongariro National Park. These continue to be monitored by the appropriate Government Agencies. There is always some degree of volcanic risk, but we heed the advice found at https://www.geonet.org.nz/volcano. The Department of Conservation has produced the following document showing the potential volcanic hazards affecting the Tongariro Alpine Crossing https://www.doc.govt.nz/globalassets/documents/parks-and-recreation/tracks-and-walks/tongariro-taupo/tongariro-poster-a4.pdf. Even when the tracks are open, volcanic risk is present. If you are uncomfortable with this risk, please contact us.