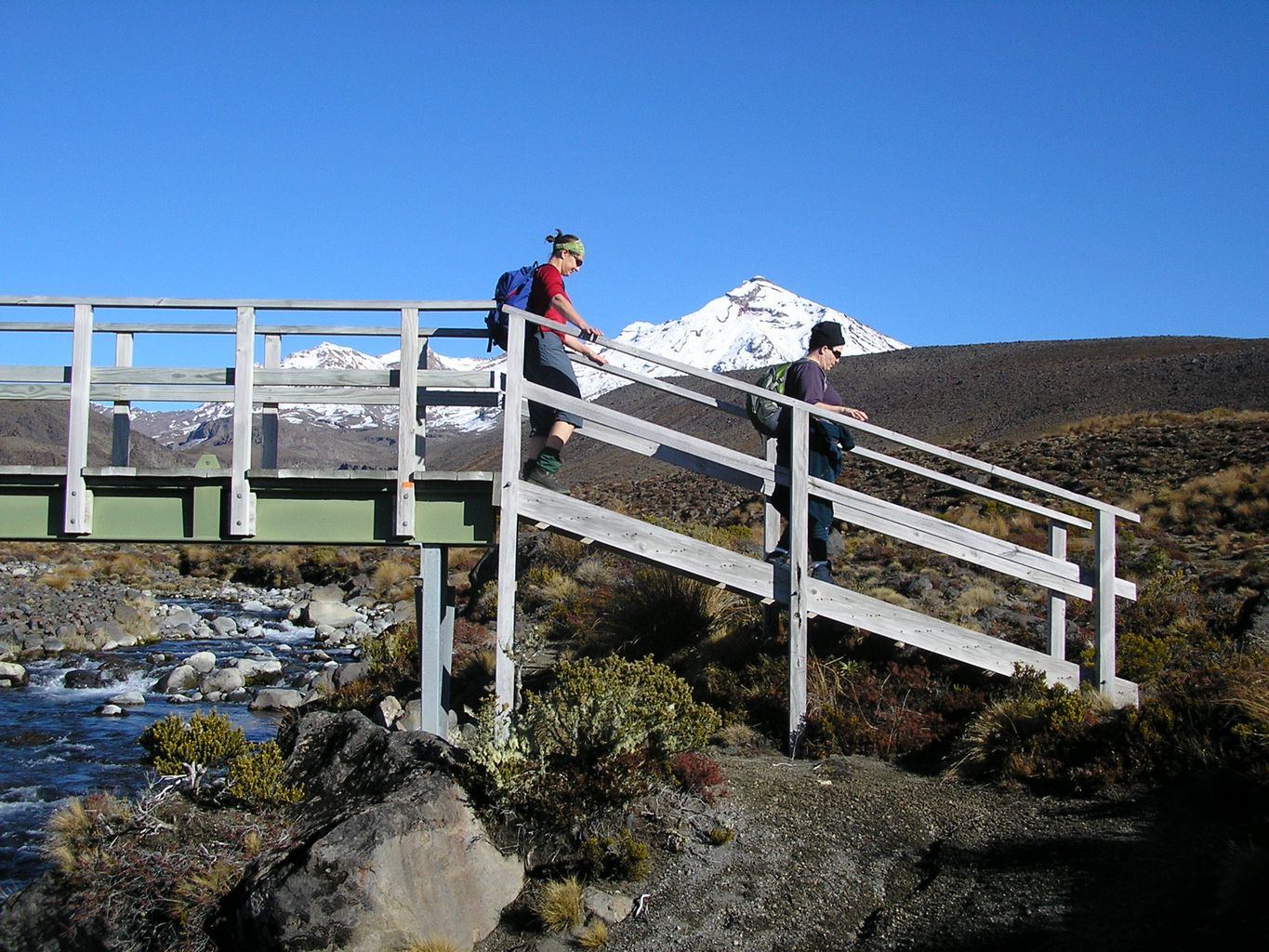 An awe inspiring landscape on the lesser travelled flanks of Mt Ruapehu, offering breath-taking views of the three largest volcanoes, as well as the Kaimanawa Ranges.
A great day's walk, (predominantly easy downhill!), avoiding the crowds, and enjoying the solitude and serenity offered by the Tongariro National Park.
We drive a rough four-wheel-drive road up into the eastern side of the Tongariro National Park to start at our highest point for the day. Entering a world of harsh extremes, of dry and dusty summers, and freezing winters, making it a tough place for plants to survive, we experience the raw beauty of the true Alpine Desert, Rangipo.
This walk encompasses the raw beauty of the barren Rangipo Desert, before giving way to impressive alpine herb-fields. We visit the crystal clear Ohinepango Springs, and historic Waihohonu hut before continuing via the old Coach road to emerge once more on the Desert Road.
Group Guided Tours - NZ$225.00 per person for two or three persons, 4th person for just NZ$95.00!
Groups no larger than 8 per guide.
Traveling Solo: if you book in on a Shared Group Trip for NZ$225.00, but no-one else has booked for that trip, we will let you know if another joins your date. We do require a minimum of 2 persons for a tour to go ahead.
You can email or message us to check.
Private Guided Tour - ​NZ$445.00 per person for two or more people.
Private Guided Solo Traveller available : NZ$595.00 guarantees it will just be you and the Guide on the trip.