Taranaki Falls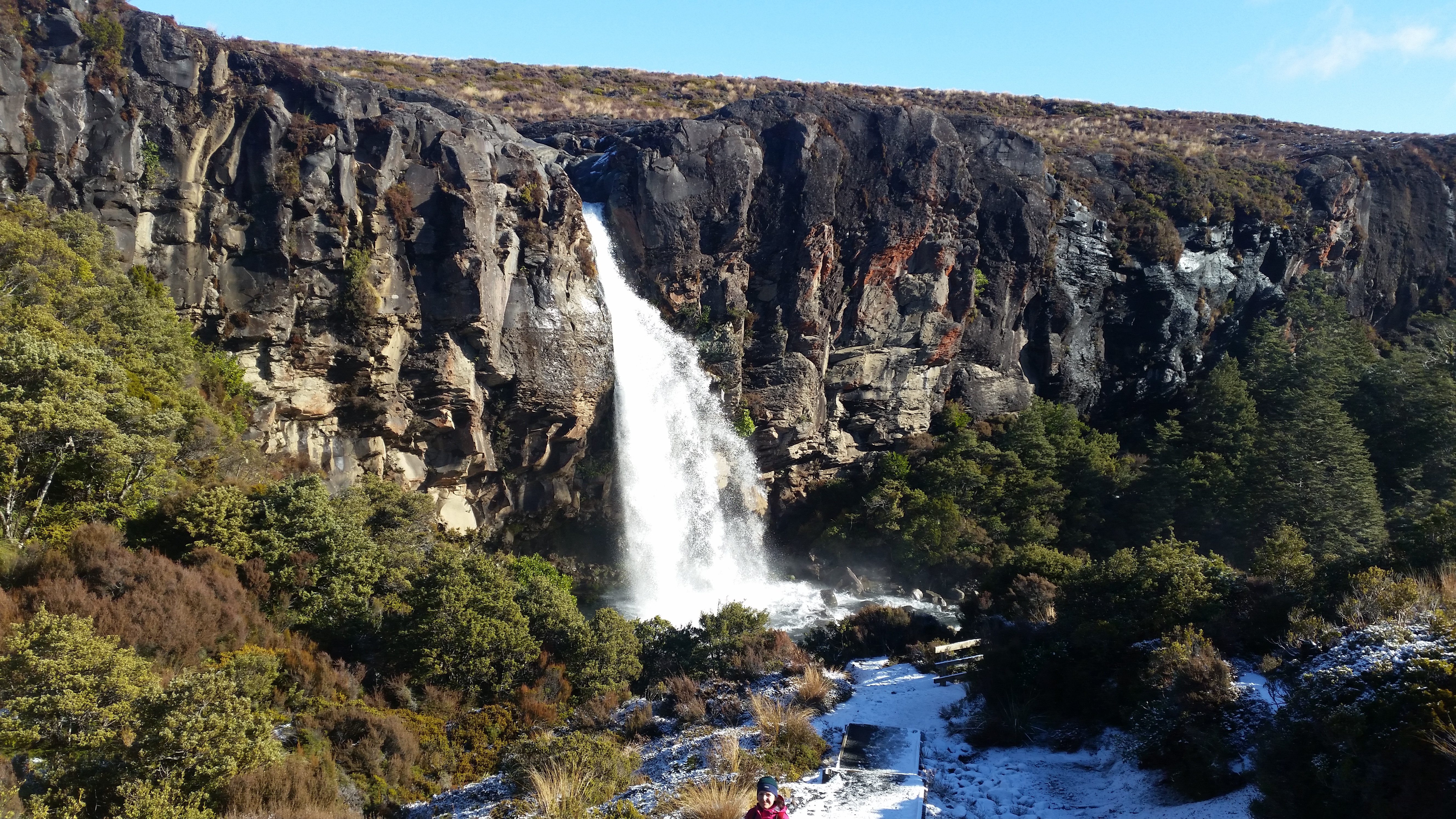 Distance: 6.6km Allow: 2-3 hours Climb: 40m Descent: 40m
This loop track passes through alpine, tussock shrubland's and Mountain Beech forest. On a clear day you will be able to see the glorious volcanoes in all their glory in the Tongariro National Park, Tongariro with his rolling hills, Ngauruhoe with his symmetrical cone shape and Mount Ruapehu the biggest mountain in the North Island of New Zealand. Once you arrive to Taranaki Falls you will see the 20m waterfall rolling over the edge of an old lava flow from Mount Ruapehu.
Silica Rapids
Distance: 7.2km Allow: 2.5-3 hours Climb: Descent:
Silica Rapids walk will take you through Beech Forest and boglands (you will walk on the board walk to reduce erosion). Make sure to take a look into the water where an array of colours will be shown from the minerals and chemicals carried down from volcanic rocks, at first the water and rocks will be a deep orangey-red colour due to iron oxide, later on in the walk silica will be more present and the water turns more pearly-white. Old lava flow valleys will be an amazing feature of this walk, from an eruption from Mount Ruapehu 15,000 years ago.
Tawhai Falls.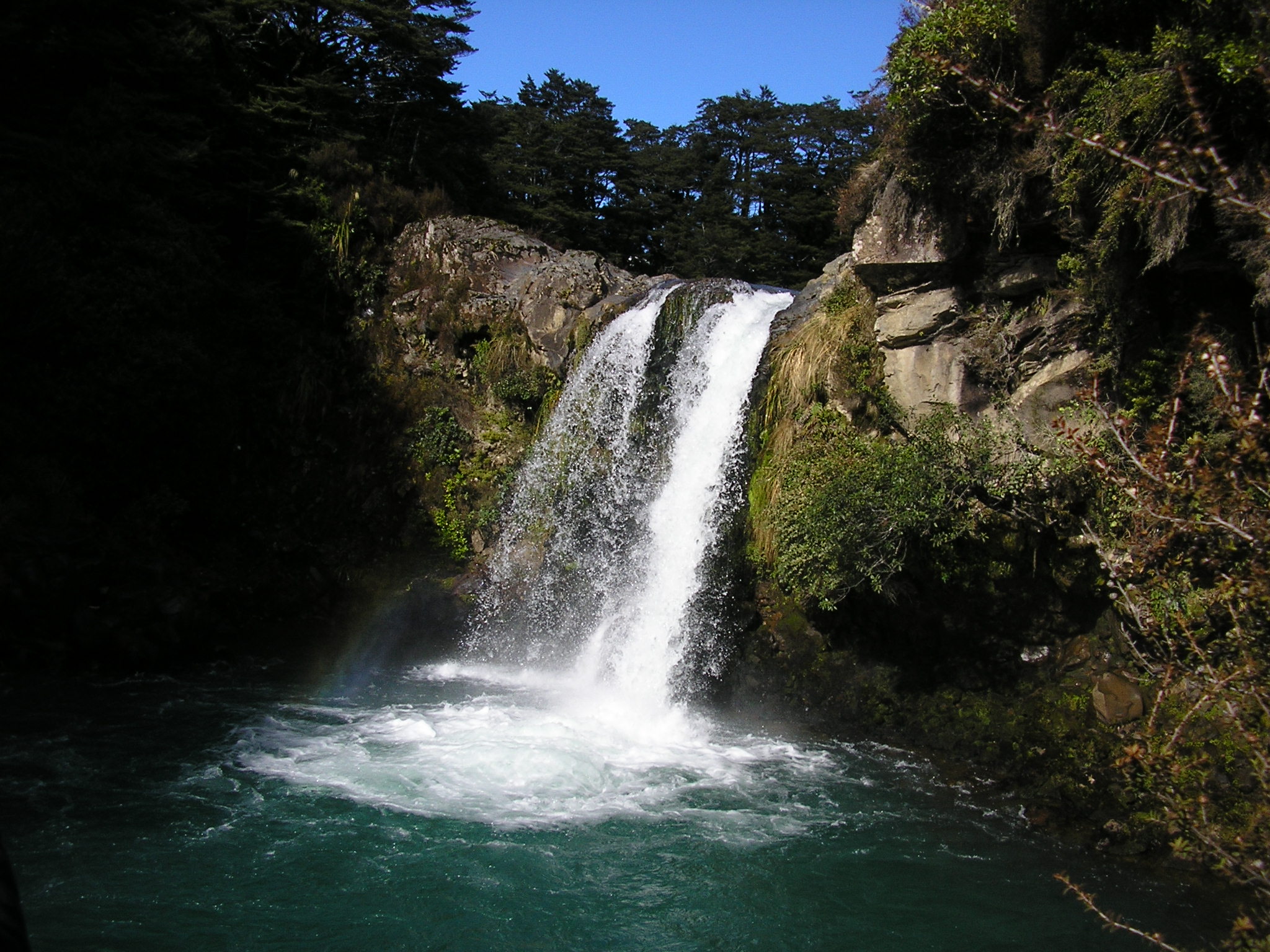 Distance: 800m Allow: 30min return Climb: Descent:
Tawhai Falls is a 13m waterfall, it is also known as Gollums Pool. It is a short but sweet walk that is only 800m from SH48. Walking down through native New Zealand bush it is a good time to listen to your guide that will be teaching you about the bush and its medicinal properties and/or other fascinating facts about the flora and fauna around the area. Surrounded by native bush means that the native birds should be fluttering around. Hopefully a friendy Toutouwai (Bush Robin) or a cheeky Piwakawaka (Fantail) will come up close and personal.
Meads Wall.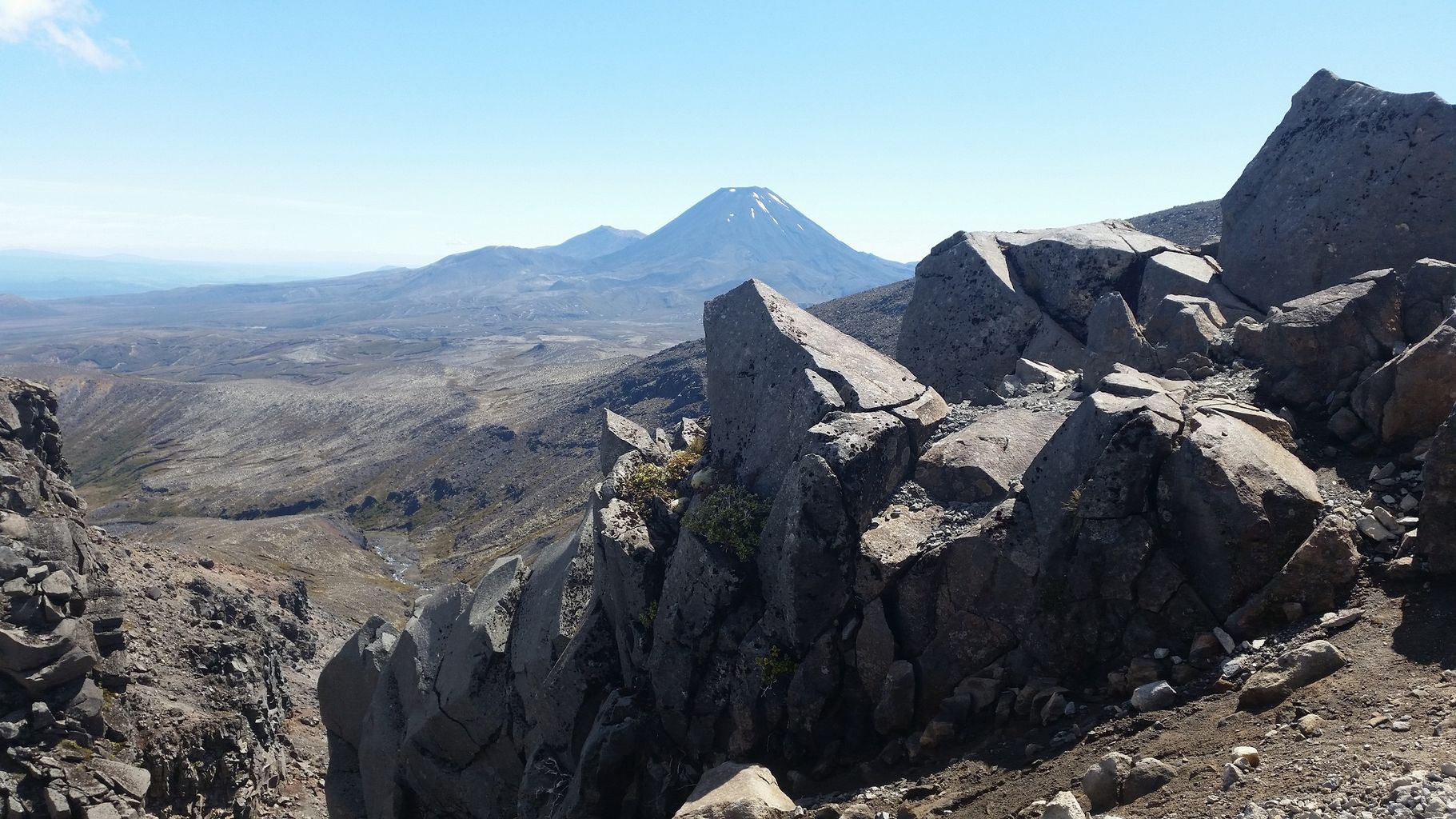 Distance: 400m Allow: 30 mins Cimb: Descent:
This is a perfect short trip for those Lord of the Rings fans. Meads Wall was a filming location for 5 weeks. It is where several scenes from 'The Fellowship of the Ring' and 'The Two Towers' were filmed.
This area can be very mysterious and moody due to the lack of flora and fauna found in the area. Barren rock gardens with 3 of NZ's most famous active volcanoes near by.